Japanese import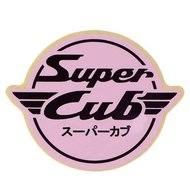 On this page you will find all the Honda's we have imported from Japan.
These include the C50, C70, C90, CD50 Benly, CL50, CD90, Little Cub, Dax etc.
On the basis of the stock you can see whether the vehicle in question is currently on display in our showroom.
Tip: Are you coming from far away or are you interested in a certain type / model? Then
please contact us!
We will make sure that it is ready for you!
We prefer a bit of personal contact when we deliver a moped :-)
Would you like to order a moped? Then please contact us.